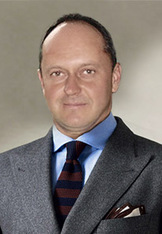 The company AARON, was created over 30 years ago in Poznan, as a Department of Research and non-ionizing radiations shielding. The founder of the company is Eng. Bernard Duliński, a certified Master of Radiesthetics and co-founder of the Radiethetics Association of Wielkopolska. Currently, the company took over after him, and runs under the watchful eye of his father, the son of the diviner, Gregory Dulinski.
The core business of the company is effective shielding of radiation of water veins, computers, cell phones, high-voltage lines, transformers and other harmful radiations. The company also offers the verification of existing anit-radiators.
I invite you to take an advantage of our offer,
Yours faithfully,
Grzegorz Dulinski,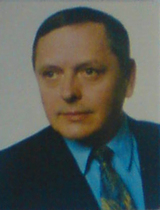 Constructor of the neutralizers, Eng. Bernard Dulinski – activities and achievements.

Certified master of dowsing and physics expert, Eng. Bernard Dulinski is co-founder of the Association of Wielkopolska Dowsing and initiator of the appointing to life and register a professional dowse craft.

He was a highly respected speaker at numerous conferences domestic and foreign in the area of dowsing and natural methods of treatment, also in the field of biotherapy, BSM, irydotronics and aromatherapy.

Gifted with extraordinary ability engineer, was a teacher on courses for the professional dowsing masters, as well as on courses for Wielkopolska Natural Therapy Association, of which is he a co-founder and an active member. He is qualified on first class bio-energy therapist.
Being an outstanding and unique individual in his job, participated in conventions of German dowsing companies. He has in his account a large number of publications in conference materials and the profesional press.

Apart from working on Polish territory, he ralised radiesthetic services also in Peru, Ecuador, Canada, Belgium, Germany, Russia, Ireland and Cuba.

Engineer Bernard Duliński, the gifted radiestheta with a vast knowledge and over thirty years of experience, is the creator of neutralisator, eradicating harmful geopathogenous radiation, interacting positively on living organisms. He is the author of such inventions as the resonator 50Hz eliminating electromagnetic radiation of technical devices, neutralisator on mobile phones "Aronit Mobile", personal anti-radiator "Aronit Persolnal" and protector for the driver and the car, "Aronit Travel".

He also developed the criteria for assessing the suitability of security dowsing screens.
Cooperation
We cordially invite you to cooperate with us if you are dowsers, traders and shop owners interested in distribution of our products

TELEPHONE CONTACT
+48 501 166 076 – Poland
+34 632 539 512 – Spain

EMAIL ADDRESS
energy-aaron@wp.pl
irnarki77@hotmail.com